Ξεκινήστε τώρα
Θέλετε να μάθετε Βιολί;
Καλώς ήρθατε στο
διαδυκτιακό ωδείο.
Learn how to play the Greek Violin


Πληροφορίες
Μαθήματα Βιολιού μέσω Skype. 
Ελληνικά και Αγγλικά.
Learn to play Greek Violin
Ask us for any Greek song and we will help you learn it with custom made video lessons or 1-on-1 online private sessions!
Sign up for free to see sample video lessons.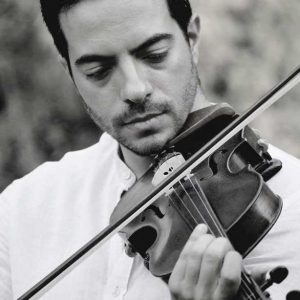 Every player is as good as his instructor helps him be. And Manos is this rare kind of star teacher who can make anything seem easy. He will take you by the hand through out all the little quirks and hidden tricks of each song and guide you to become a master player in just a few hours.
And remember you choose which songs to learn. You ask for it and Manos will help you play it!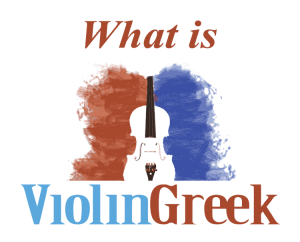 Did you ever hear a catchy traditional Greek song played on violin and just wished you could play it with your friends?
Well this is how ViolinGreek was born. To help you request and learn to play specific Greek traditional songs for the violin.
Our goal is not to just help you learn how to play the violin in the way it is played in various Greek styles, but to master the specific songs you love!
It is a completely new, personalized way of learning aimed both at beginners and experts at the same time, using custom video lessons or 1-on-1 private online sessions.
You ask us the song, and will help you play it like a pro!
Check our Video Lessons and if we don't have the song you like then:
Do you have questions? We have answers!
Do you really make custom video lessons for any song asked?
Yes we do! We started ViolinGreek through our frustration of not being able to find the songs we liked. Our idea was that instead of us choosing which songs we offer to our community, why not let our community ask us for the songs they like! Become a member now, and get to ask your favourite song!
How much does it cost to become a member?
We offer Year and Monthly subscriptions that start from as low as $24.99 / month for the yearly subscription. You can choose one now!
I am ready to try, what should I do?
Just visit our Memberships page, choose your plan and start watching!
What if I don't find the song I want?
Just ask us! Visit our FORUM page and submit your request. As soon as we have prepared the specific online video lesson for the requested song, we are going to message you. And you are going to get mentioned in the specific video as well 😉
Please keep in mind that only subscribed members can request new songs.
What happens if I want to cancel my membership?
We'll be surely sad to miss you, but hey, that's life 😉 At any time you can cancel your subscription. You will continue to enjoy our platform for the rest of the period you have paid (month or year remainder), and your subscription will be canceled and you will not be credited for the next billing period. Don't forget you always have a 30 days no questions asked refund period.
Do you offer refunds?
You always have a 30 days refund period. If 30 days pass and then you want to cancel, you will not be able to get a refund for the current period paid. You will continue to enjoy our services for the period paid, and you will not get billed for the next period. You can cancel at any time via the MyAccount.